Luxury Pool Tables, Luxury Billiard Tables
Choose from our luxury pool tables (shown below) or commission a new luxury pool table to fit your needs.
These pool tables are as much engineered as designed. Their massive inner wood construction assures rigidity and absorbs sound and vibration to provide an enjoyably quiet feel while playing.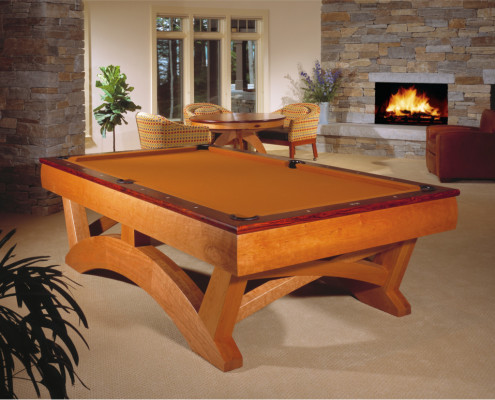 The arch with its keystone construction is a symbol of strength which will last through the ages. This table was originally designed to go into a house with many exposed arched beams. It is a classic design which has fitted nicely into rustic, classic and contemporary homes.
The base is made of cherry and the rails are cocobolo. Available in a large selection of woods.